News blog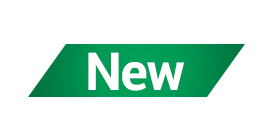 Report of blood clotting cases among individuals vaccinated with AstraZeneca and Johnson & Johnson vaccines
April 14, 2021
In the last two months, there have been multiple reports of blood clotting events from Europe among people vaccinated with AstraZeneca vaccines, which have led some countries to stop using this vaccine or to restrict its use to older adults. Following these reports, the Hong Kong government decided to postpone the delivery of AstraZeneca vaccines to the city. One advisor recommended Hong Kong to swap the AstraZeneca jabs for the Johnson and Johnson (J&J) vaccine. However, earlier this week, the US CDC and FDA paused the administration of J&J vaccines after similar reports of blood clotting events emerged. While a casual link has not yet been confirmed between vaccination and the blood clotting events, it does seem likely that at least some of the clots were caused by vaccination because this particular type of blood clot is extremely rare. It is easier to identify events caused by vaccination if they are typically very rare, because any increased rate after vaccination can be difficult to explain unless caused by vaccination. The common link between both vaccines is the use of adenovirus viral vectors to deliver the spike protein of SARS-CoV-2, which are also used by the Sputnik V and CanSino vaccines.
Although these events occur, they do remain very rare, with 86 suspected cases out of 25 million for the AstraZeneca vaccine, and 6 suspected cases out of 7 million vaccinated individuals for the J&J vaccine. Still, those estimates might change with time. The risk of a serious adverse event in recipients of these COVID-19 vaccines are still outweighed by the benefits of the vaccines in preventing severe COVID-19. However, in places where a number of vaccines are available, preference may be given to other vaccines. In Hong Kong we have the Coronavac and Comirnaty vaccines which are both proven to be safe and highly effective against severe COVID-19. High vaccination coverage will provide a pathway back to normality.
Here are some news articles discussing this issue in English:
South China Morning Post - Coronavirus Hong Kong: Authorities pause AstraZeneca vaccine delivery and order partial evacuation of residential building in Tuen Mun
The New York Times - U.S. Calls for Pause on Johnson & Johnson Vaccine After Blood Clotting Cases
France24 - Calls for 'coherent' EU policy on AstraZeneca as public trust falters
Nature - COVID vaccines and blood clots: five key questions
Here are some news articles discussing this issue in Chinese:
香港01 - 阿斯利康疫苗|許樹昌不建議政府購買:留返買第二代疫苗
BBC中文 - 新冠疫苗:血栓患者多為年輕女性 多國叫停接種強生疫苗
Back
---
©2020 - Coronavirus disease (COVID-19) - School of Public Health, The University of Hong Kong. All rights reserved.