News blog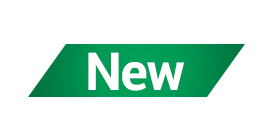 Report of blood clotting cases among individuals vaccinated with AstraZeneca and Johnson & Johnson vaccines
April 14, 2021
In the last two months, there have been multiple reports of blood clotting events from Europe among people vaccinated with AstraZeneca vaccines, which have led some countries to stop using this vaccine or to restrict its use to older adults. ...Continue reading
Variants of SARS-CoV-2 in UK – What do we know?
December 23, 2020
In December, a new variant of SARS-CoV-2 from the UK was found to have increasing prevalence, and reports indicated that it might be more transmissible than other strains. ...Continue reading
Vaccine against COVID-19 – is it the beginning of the end of the pandemic?
December 17, 2020
In the last few weeks, results from several vaccine trials against COVID-19 have been published including the vaccines manufactured by BioNTech/Pfizer, Oxford-AstraZeneca and Moderna, each showing a very high efficacy. ...Continue reading
Are we observing the beginning of a fourth wave in Hong Kong?
October 14, 2020
Since the end of September, we have seen a gradual increase of COVID-19 cases in Hong Kong, which could indicate the beginning of our fourth wave of infections. ...Continue reading
A city in Yunnan province being lockdown following illegal immigration from Myanmar
September 16, 2020
On September 15, the city of Ruili in Yunnan province has been put in lockdown following the report of two imported cases from Myanmar, a mother and her domestic helper who illegally entered China. ...Continue reading
Mass testing in Hong Kong beginning in September, what to expect?
September 7, 2020
On September 1, the government began its mass testing program as the latest population-wide measure to combat COVID-19. ...Continue reading
Relaxation of the lockdown measures in Wuhan after almost three months of lockdown
May 6, 2020
While the number of cases of COVID-19 is still increasing globally, surpassing 3 million, countries are discussing of relaxing lockdown measures, five months after the beginning of the outbreak. ...Continue reading
One COVID-19 cluster of aerosol transmission?
March 31, 2020
There has been a lot of interest in the ways in which spread. In one incident, there was a cluster of COVID-19 among people participating in a choir practice. ...Continue reading
Increase in the number of cases reported in Hong Kong SAR
March 20, 2020
Since the beginning of March, more than 150 cases have been reported in Hong Kong SAR, with the highest increase reported on March 20. The sudden growth in cases reported has occurred since March 6, 2020, after two weeks of a decline in number of cases reported. ...Continue reading
Is there an explosion of cases outside of China?
March 1, 2020
In the last few days, there has been a rapid increase in the number of countries reporting COVID-19 cases. The increase was particularly fast in South Korea, Italy and Iran, with 3150, 888 and 388 cases as of Feb 29, 2020, and hundreds of new cases per day. Only ten days ago, there were just 51 total cases in South Korea, 3 in Italy and no cases had been reported in Iran. ...Continue reading
Revisions in the case definitions in mainland China
February 21, 2020
When a new disease emerges and causes an outbreak or epidemic, one of the important early decisions is how to say whether a patient is a "case" or not. If we have a good case definition, counting cases and analysing their characteristics can tell us how fast the disease is spreading, what kind of people are at higher risk, and how effective are control measures in reducing spread. ...Continue reading
---
©2020 - Coronavirus disease (COVID-19) - School of Public Health, The University of Hong Kong. All rights reserved.